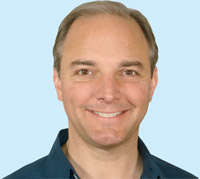 Having studied at The Swedish Institute, I'm extensively trained in both Swedish Massage and Shiatsu.
I believe each of our bodies has its own unique intelligence and awareness- a natural tendency towards well-being. With this in mind, the goal of each session is to encourage the often busy, over-stressed body, to reconnect with that inner source of strength, stability and wellness- to help you to live and perform at your highest level.
I've been fortunate to be a member of the US Open Tennis Championship players' massage team for the past two years.
Testimonial

"Bret has a magic, gentle, yet firm touch that is at the same time very relaxing and highly therapeutic. I have trouble with tension in my shoulders and lower back, and I always feel that my aches are gone after a session with Bret."
- Nancy, Designer/Artist